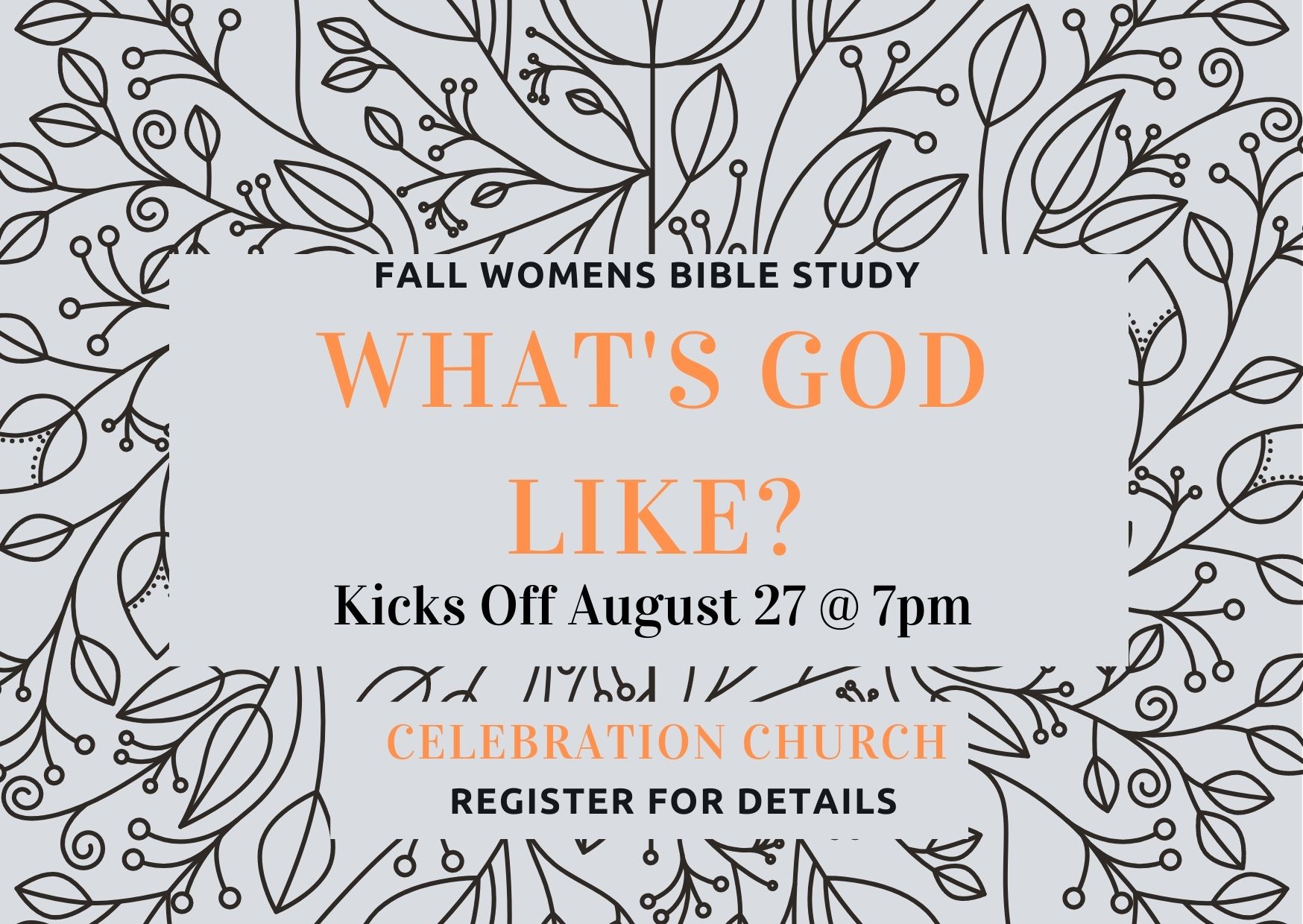 A Fall Ladies Bible Study is kicking off August 27 at 7 p.m. titled, "What's God Like?"
Joyce Meyers puts it best, "It's important to know God's character. Why? It gives us discernment. If we don't know the character of God, how can we ever know who is from God and who is not from God?"
Sarah Stephens will be pulling from scripture facets of God's character for us to learn, so we can understand his nature, trust his motives, and clearly hear his voice!
Our first and last Bible Study sessions are hosted on campus at Celebration Church.  The six middle sessions are hosted in homes throughout the community.  Small Groups will be posted soon for you to select.
We hope you'll join us!   Childcare is available for the August 27 kick off when you register in advance.